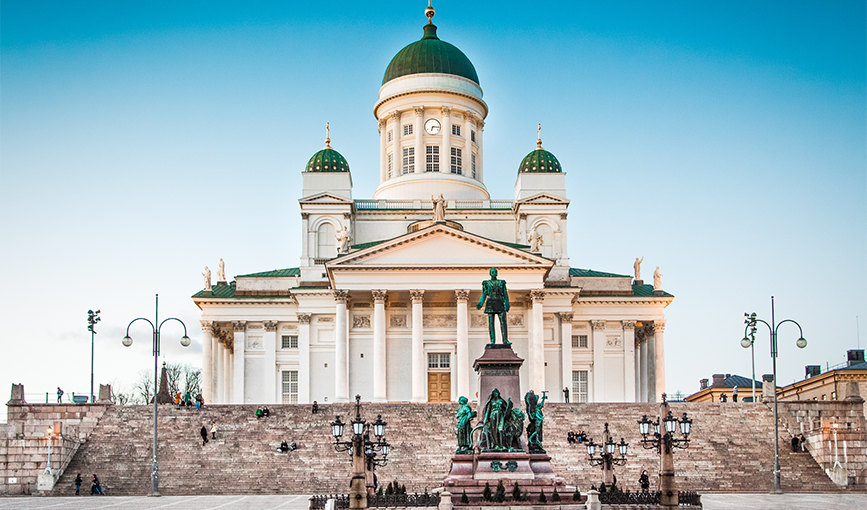 How to get a tax refund in Europe — Helsinki
What makes you want to go shopping in Helsinki?
Finland, a country with thousands of lakes located in Northern Europe, is home to the Daughter of the Sea. It is not only the birthplace of Santa Claus, but also the best place to enjoy the Northern Lights. Nurtured by its unique Scandinavian culture, many world-renowned designers and designer brands have sprung up in Finland. More and more Finnish brands are favored by consumers.
Compared to other developed countries in the European Union, Finland is one of the countries with the highest tax rates and its general commodity rate is as high as 24% (14% for foods). The minimum consumption for tax refunds is 40 euros.
Which places are worth visiting?
Esplanadi Park
Founded in the 18th century, the kings and nobles of Finland at that time loved to hang around in the park, strolling or sitting in the sun. This park is actually only a road, and it is located on the south side of the square in front of the Central Station. Because of the dense shade on both sides of the road, it has become the most popular promenade in Helsinki. There are many shops and restaurants on both sides of the park.
Shopping Guide: At Life Nutrition you can learn more about and customize your own personal nutritional health program and experience natural health supplements. The Ajaton Watch Premium Watch store brings together world-famous watch brands including Carl F. Bucherer, Corum and DW. If you are interested in more Finnish and European brands, Suomi Duty Free Shop will be a good choice for you.
Transportation: Take Subway and get off at Kauppatori.
Business Hours: Open all year.
Where can you get a tax refund?
TAX FREE EASY is currently one of the fastest and most convenient tax refund services with the highest tax refund rates in Europe. You can enjoy the ultimate tax refund experience provided by TAX FREE EASY in any of the following stores in Helsinki: the tax refund will be transferred onto your Alipay or UnionPay card; the electronic tax refund card will generate a tax form automatically within seconds; the refund will be transferred to your account after 1–2 days.