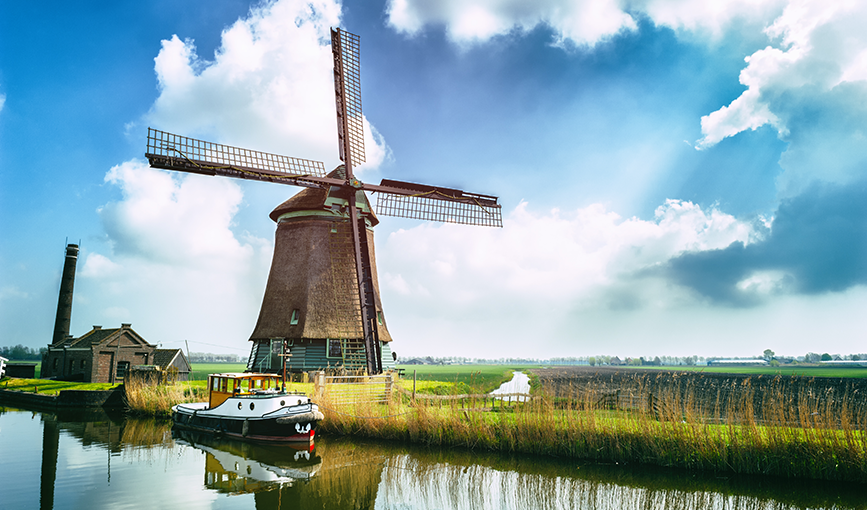 How to get a tax refund in Europe — Amsterdam
What makes you want to travel to Amsterdam?
Amsterdam, the financial and commercial center of the Netherlands, is also an artistically appealing, charismatically diverse city. In addition to the romantic canals, the Renaissance architecture, the Rijksmuseum (one of the top 10 museums worldwide), the Van Gogh Museum and the Anne Frank House (20th century bestseller The Diary of Anne Diary). In addition, the city is also known for the famous Royal Concertgebouw Orchestra, which you should not miss when you travel in this city.
Many people call Amsterdam the capital of art. The city is indeed worthy of the name, but it is more than that. Since the Golden Age of the Netherlands, Amsterdam has been a paradise for shoppers, and was selected by American Express Travel Services as one of the "Top 10 Christmas Shopping Cities" in the world. You can find many distinctive niche brands as well as world famous brands here.
The lowest threshold for tax refunds in Amsterdam is 50 euros. The general tax rate is 21%, with 6% for foods, books and drugs.
Which places are worth visiting?
National Museum of the Netherlands
The National Museum of the Netherlands, founded in 1885, is one of the top ten museums in the world. In 2015, it was rated as the best museum in Europe. Its 80 exhibition halls spread over four floors, the National Museum of the Netherlands displays 800 years of art history and social development in the Netherlands. You can experience the endless charm of art along the footprint of time.
In addition, the National Museum of the Netherlands also owns the largest Asian collection in the Netherlands with outdoor exhibition areas and gardens, and is equipped with a Michelin restaurant and art shopping store to meet your needs.
Shopping Guide: After having experienced the charm of art in the National Museum, you should pay a visit to the historic store of Royal Coster Diamonds nearby. Here, you can not only learn about the process of diamond polishing for free, but you can also purchase different kinds of diamonds and finished products. In addition they also offer a variety of famous Swiss watches (Chopin, Piaget, Omega, Carl F. Bucherer, Tag Heuer, Longines, etc.).
Transportation: From Central Station, take the 2 and 5 trams to Amsterdam and get off at Rijksmuseum.
Business hours: 9:00-17:00 daily.
Where can you get a tax refund?
TAX FREE EASY is currently one of the fastest and most convenient tax refund services with the highest tax refund rates in Europe. You can enjoy the ultimate tax refund experience provided by TAX FREE EASY in any of the following stores in Amsterdam: the tax refund will be transferred onto your Alipay or UnionPay card; the electronic tax refund card will generate a tax form automatically within seconds; the refund will be transferred to your account after 1–2 days.