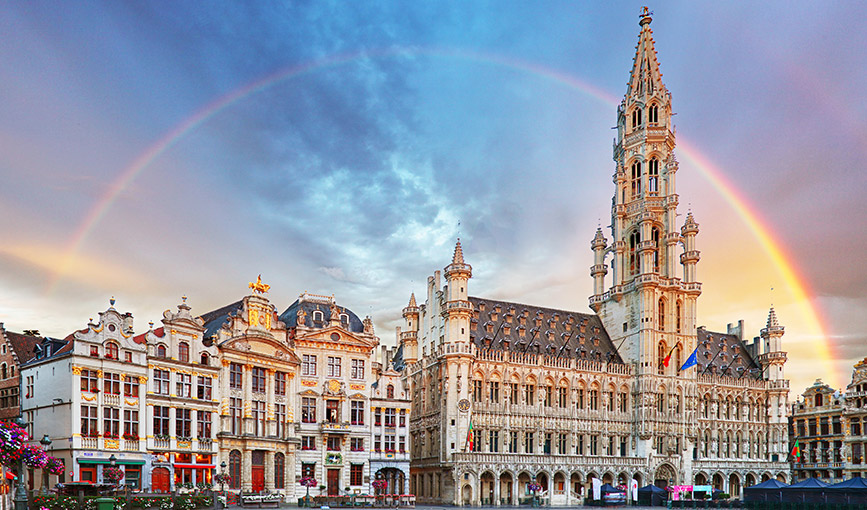 How to get a tax refund in Europe — Brussels
What makes you want to go shopping in Brussels?
Brussels, a famous tourist city also known as "Little Paris" in Europe, is a bilingual city where Dutch and French are spoken. Well-known attractions here include the Peeing Boy Statue, the Grand Place, the Cathedral of St. Michael and St. Gudula, the Mini-Europe miniature park, etc. In addition to these, Brussels is also known as one of the birthplaces of new art as well as "the capital of chocolate".
You are mistaken if you think that's all for Brussels. Although the Belgians do not like shopping as much as other Europeans, they have their own unique taste for high-quality products. Here, you can not only find extravagant luxury stores, but also a variety of unique designer stores, where you can definitely find satisfactory souvenirs.
The lowest threshold for tax refunds in Brussels is 50 euros and the general tax rate is 21%, 12% for e.g. margarine and 6% for food and books.
Which places are worth visiting?
Grand Palace
The Grand Place of Brussels is the central square of Belgium. As one of the most beautiful squares in Europe, it was listed as a UNESCO World Cultural Heritage by UNESCO in 1998. The square is small in size, and it is 110 meters long and 68 meters wide. Various bars, shops and restaurants are dotted around the square, giving the square a rich atmosphere of life. Every two years in August, an unmatched carpet of flowers will be laid in the center of the square. It is 77 meters long and 24 meters wide. There are millions of colourful begonias that make up a variety of beautiful patterns. It is said that Marx once left Germany and lived in Brussels from 1845-1848 where he discussed communism with his colleagues. There are several cafés on the main square, so you can take a break.
Shopping Guide: if you are interested in high-end watches, there are many brands to choose from in the store De Witte right next to the Grand Place, including the Longines, Tissot, RADO, TAG Heuer, and Hamilton which made the first electronic watch. In addition, if you want to buy brand suitcases like Rimowa, the luggage store DM nearby is the best choice for you.
Where can you get a tax refund?
TAX FREE EASY is currently one of the fastest and most convenient tax refund services with the highest tax refund rates in Europe. You can enjoy the ultimate tax refund experience provided by TAX FREE EASY in any of the following stores in Brussels: the tax refund will be transferred onto your Alipay or UnionPay card; the electronic tax refund card will generate a tax form automatically within seconds; the refund will be transferred to your account after 1–2 days.