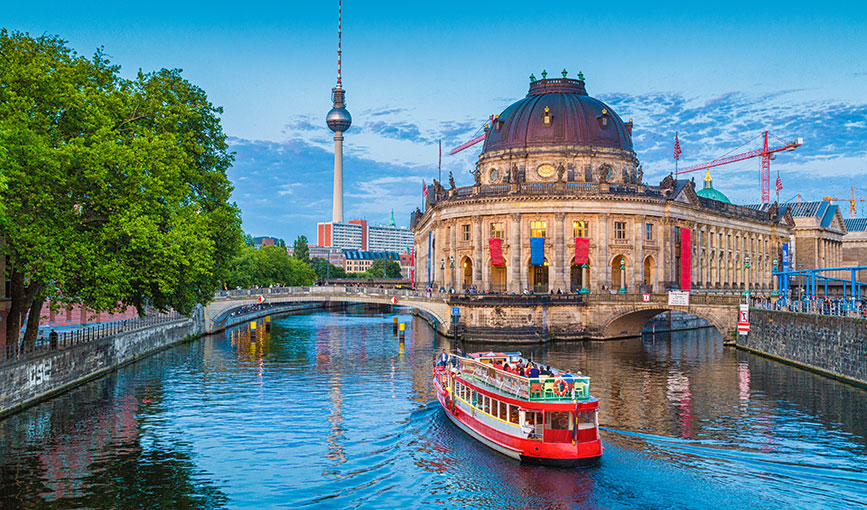 How to get a tax refund in Europe — Berlin
Berlin is a must-visit location on many itineraries – not only because it is the capital of Germany. Here, cruel historical events and dynamic arts converge, and people can not only touch the Memorial to the Murdered Jews of Europe to feel that period of history, but they can also walk down the street "Unter den Linden" flanked by linden trees to experience the elegance of Europe or appreciate the graffiti of the East Side Gallery to touch the pulse of art.
If you have a shopping plan, Berlin is a paradise that you absolutely cannot miss. There are not only various high-quality, exquisitely crafted souvenirs made in Germany, but also an almost complete range of internationally renowned brands.
Which places are worth visiting?
Galeries Lafayette Berlin
There are many shopping destinations you can choose in Berlin and they can meet almost all your shopping needs.
As the sole overseas branch of the company, Galeries Lafayette Berlin offers a large number of international fashion brands, clothing accessories and cosmetic products. In the basement you can find French supermarkets and restaurants which look more exotic and will make you feel an atmosphere of French romance in this solemn German city.
Add: FriedrichstraBe 76-78, Berlin-Mitte.
Transportation: Take Subway Line U6 or Bus No. 147 and get off at Französische Straße; take Bus No. 100, 200 or TXL and get off at Unter den Linden or Friedrichstraße.
Business hours: 10:00 a.m.-8:00 p.m., Mon.-Sat.
Brandenburger Tor
In Berlin, one of the attractions you can't miss is Brandenburger Tor. It is the a symbol of Berlin and a national symbol of Germany.
If you want to bring some small, exquisite souvenirs to your friends and relatives, you can go to Friedrichstraße, which was restored after the German reunification and now emanates the vitality and beauty of youth. Apart from Galeries Lafayette Berlin, there are many chocolate stores and uniquely designed specialty stores here. Besides, there are also various luxury brands around, for instance, Emporio Armani.
Add:Friedrichstraße, Berlin
Transportation: Rail transit: take Line U6 and get off at Friedrichstraße; take Bus No. S1, S2, S5, S7, S9, S25 or S75 and get off at Berlin-Friedrichstraße.
Where can you get a tax refund?
TAX FREE EASY is currently one of the fastest and most convenient refund services with the highest tax refund rates in Europe. Compared with the traditional tax refund service, TAX FREE EASY features higher tax refund rates:
You can enjoy the ultimate tax refund experience provided by TAX FREE EASY in any of the following stores in Berlin: the tax refund will be transferred onto your Alipay or UnionPay card; the electronic tax refund card will generate a tax form automatically within seconds; the refund will be transferred to your account after 1–2 days.