SPECIAL OFFER FOR GOLDEN WEEK - OCT. 1ST SAVE 21% WHEN USING ALIPAY + TAX FREE EASY FOR TAX REFUND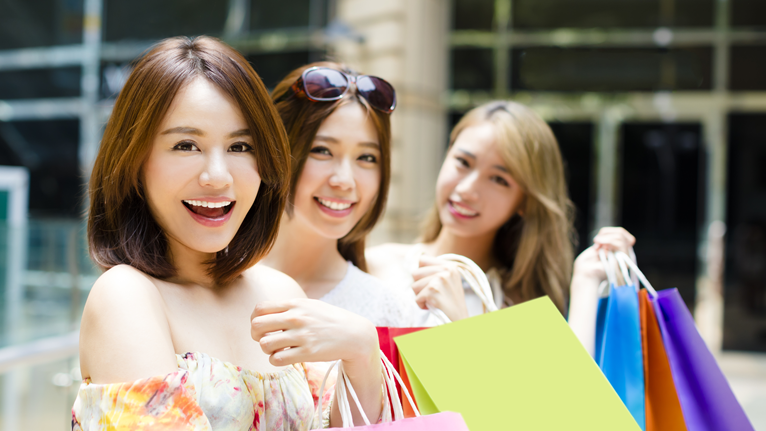 21% savings using Alipay + TAX FREE EASY for tax refund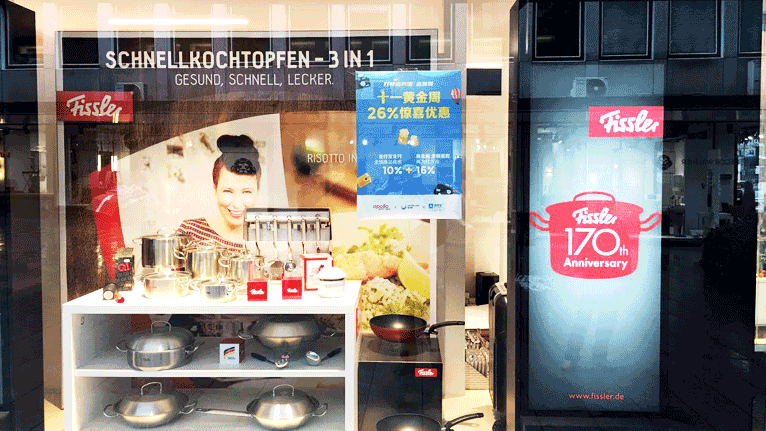 21% savings using Alipay + TAX FREE EASY for tax refund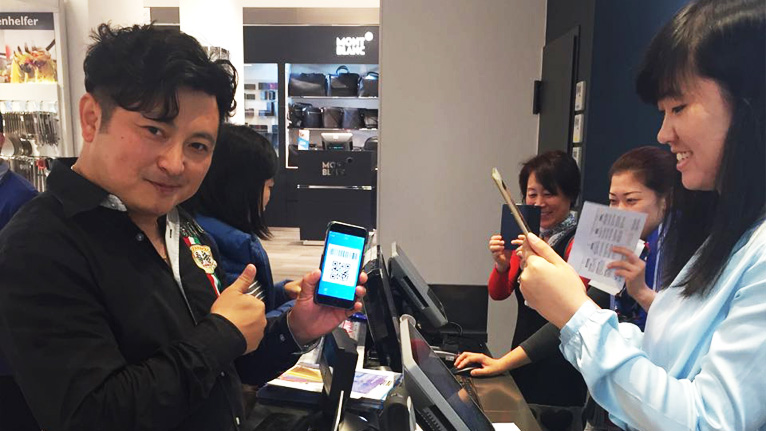 Special offer of TAX FREE EASY in golden week - Oct. 1st Shopping frenzy in the shops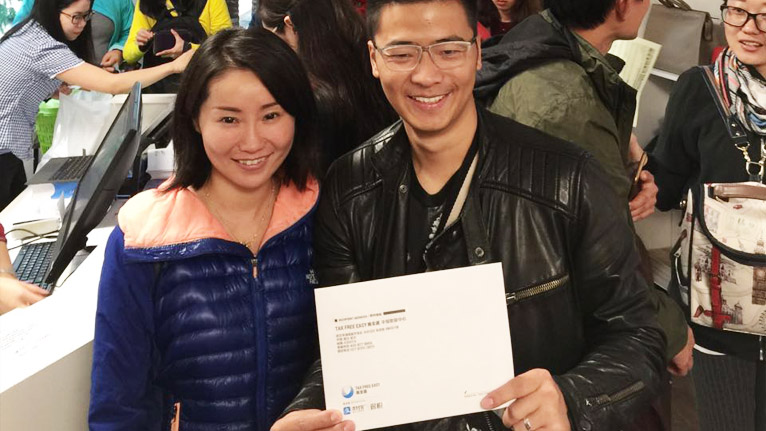 Special offer of TAX FREE EASY in golden week - Oct. 1st Shopping frenzy in the shops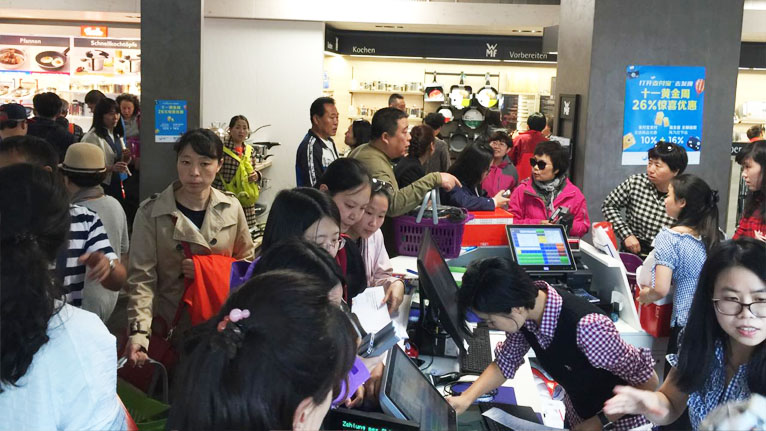 Special offer of TAX FREE EASY in golden week - Oct. 1st Shopping frenzy in the shops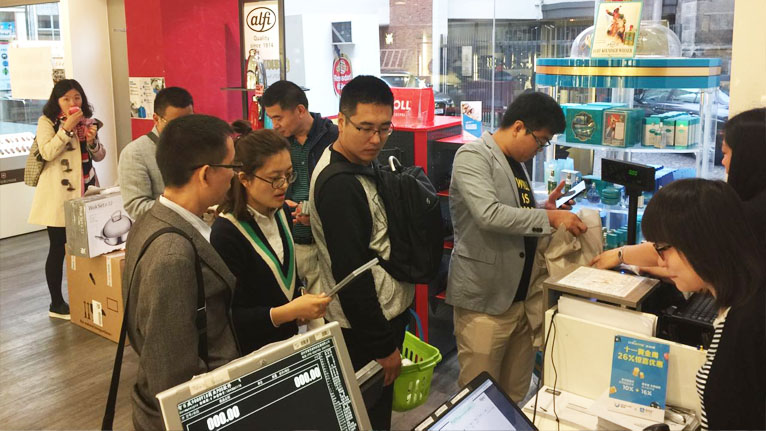 Special offer of TAX FREE EASY in golden week - Oct. 1st Shopping frenzy in the shops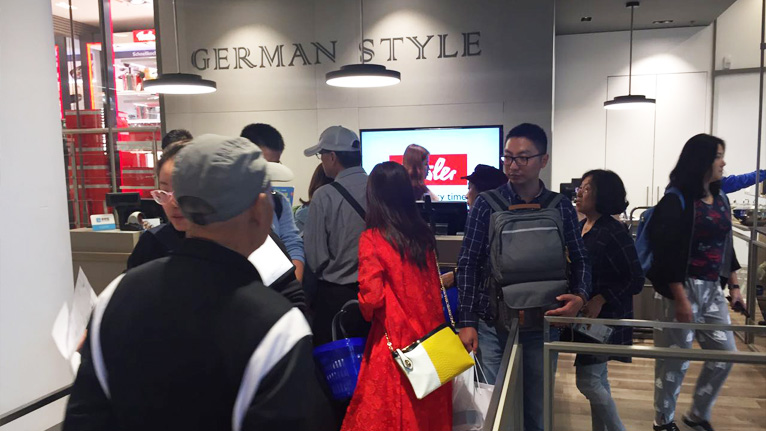 Special offer of TAX FREE EASY in golden week - Oct. 1st Shopping frenzy in the shops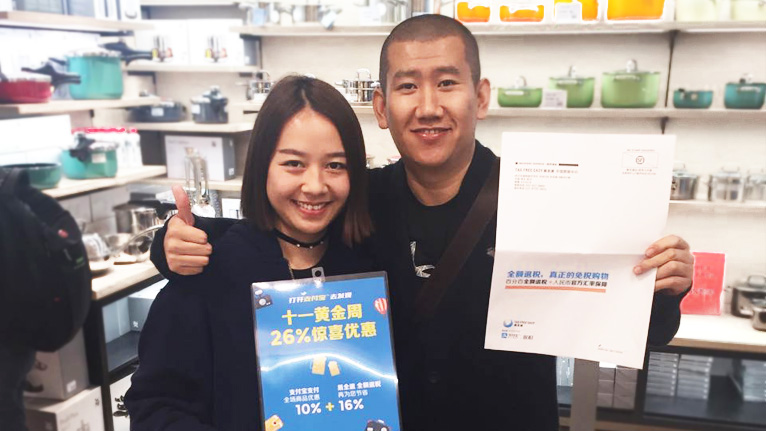 Special offer of TAX FREE EASY in golden week - Oct. 1st Shopping frenzy in the shops
During the long-awaited golden week following the 1st of October, many Chinese people like to travel around and shop in Europe with family or friends. To guarantee the most convenient, efficient and the happiest possible shopping experience for Chinese tourists, TAX FREE EASY has partnered up with Alipay and their cooperating merchants to offer up to 21% savings for shopping during the golden week! During the golden week in October, tourists who pay bills using Alipay at the cooperating merchants' shops will enjoy 5% discount on all goods. In addition, the tax refund promoted by TAX FREE EASY will cut down your expenses by another 16%. Numerous surprise and benefits are waiting for you!
Cooperating merchants during the golden week special offer starting October 1st:
Germanstyle Muenchen
Germanstyle Juwelier Muenchen
Germanstyle HealthCare Natural HCN
Germanstyle Frankfurt
Germanstyle Cologne
apollo duty free shop GmbH (Main Store)
apollo duty free shop GmbH (Jewelier)
apollo Neuschwanstein GmbH (Main)
apollo Neuschwanstein GmbH (Juwelier)
About TRAVEL EASY
TRAVEL EASY is Germany's first comprehensive service provider for the promotion and support of Chinese travelers abroad. Furthermore, the TAX FREE EASY service allows travelers from China to get a VAT refund. After the introduction in the second half of 2016, this service sparked an enormous shopping boom. The teCRM platform for tourism consumers has created a seamless convergence between Chinese tourism companies and the German economy in recent years and has established an efficient cross-border cooperation. In 2017, TRAVEL EASY will spread its successful solutions and comprehensive professional services across whole Europe.
Declaration:These are original news, which are forbidden to be reprinted without prior authorization. Any approved reprinting should provide the corresponding source.